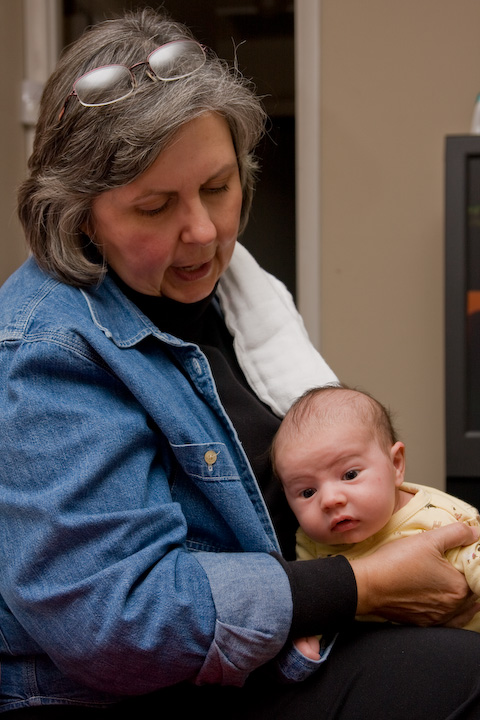 My mom and sister got back from California today, so they stopped by this evening to hang with Turner.
Turner was getting fussy, so I had the idea to pull out the acoustic and run through a praise melody my sister and I used to play at church. As soon as we started playing and singing, he calmed down and just sat there and listened. I hadn't yet had a chance to play for him up until that point, so it was kinda neat to see such a positive reaction to the music.
All that to say, I need to brush up on my setlist.