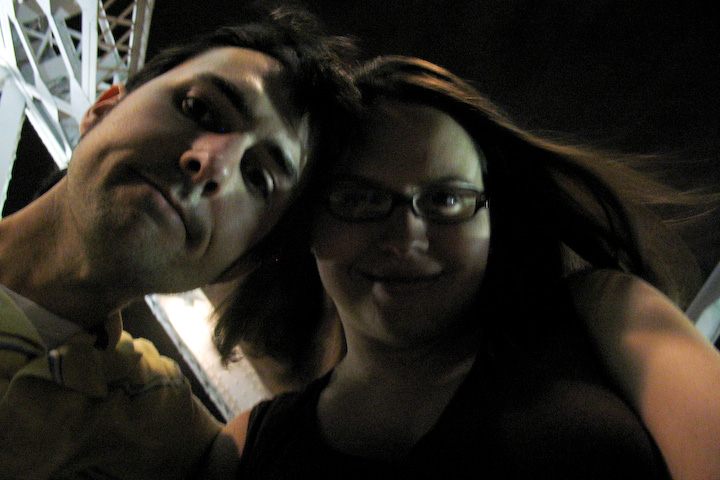 Today, Traci and I realized that this is the last Friday we'll have as a single couple. So, we decided to hit the town and do some of the things we used to do when we were dating.
We ate dinner at home to conserve monies, then headed to downtown. We managed to find some decent parking and then walked to LaserQuest to play some air hockey. We played two games (I won both!) and then headed to the pedestrian bridge to hang out for a bit.
There was some kind of bike party on the bridge where a lot of bike-riding folks were dressed weird and had some kind of food buffet setup. We grabbed a seat and just kinda watched them in wonderment.
The weather was beautiful so we just hung out before heading to Andrew Chadwicks for dessert. They have some donuts and coffee dessert that Traci has had before and would not shut up about. After having it, I'll admit that it is pretty darn good.
We came home afterwards and watched The Office, recorded from the night before.