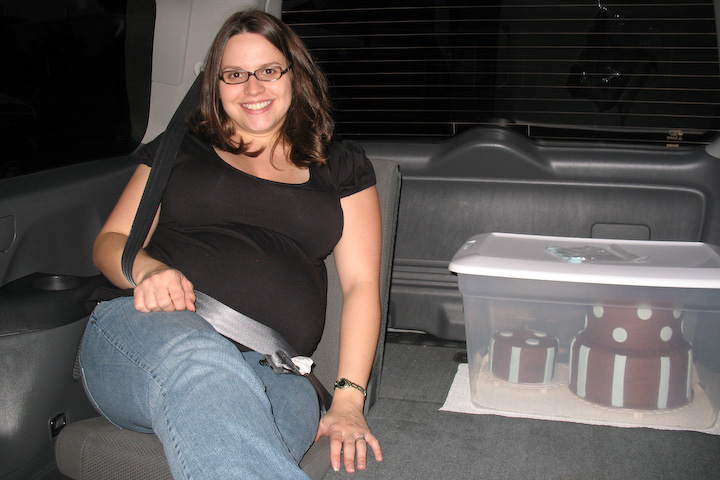 Traci's main baby shower is scheduled for tomorrow. One of Traci's co-workers made a cake for the shower, but we had to go up to Gallatin tonight to pick it up.
The lady had stored the cake in this plastic bin and she advised that we drive home carefully, so Traci and I both agreed that it was I who needed to do the driving. She decided to sit in back and keep the bin from tipping over in case of incident.
I'll have you know that we all made it home fine.