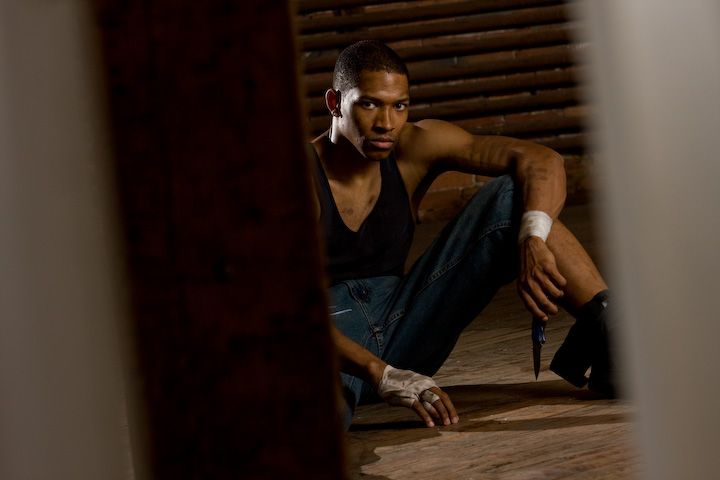 Ty contacted me a few weeks ago when I did a casting call for some sports/athletic sessions. My initial idea for Ty was a shadowboxer theme, but that soon evolved into streetfighter/thug.
We met up at a cool placed called Marathon Village, which is an old motor factory/museum of some sort that's now being used as just a building of office spaces for rent.
It's still pretty old and rustic, so we setup our little "studio" in one of the hallways and got the job done.
This is my 3rd of 3 photo sessions this week, so I haven't had any time to even go through all of the photos from this session yet. I just grabbed a photo that I thought turned out decent so I wouldn't get too far behind.