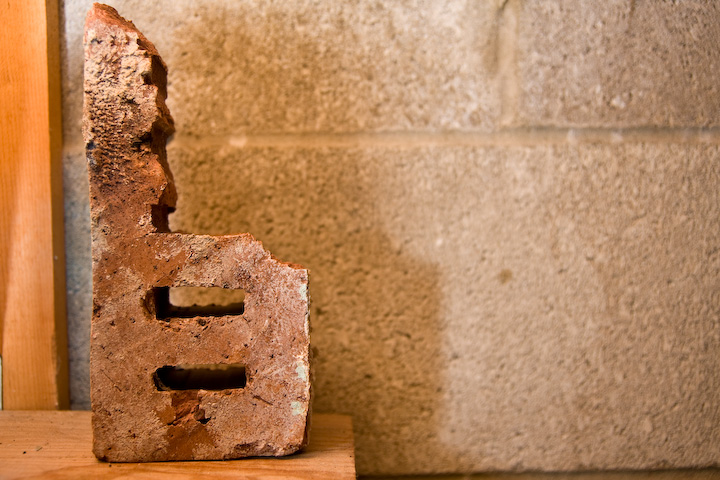 I think one reason I like off-camera flash so much is because it's so easy to get pleasing results versus on-camera flash, or near-on-camera flash. However, in preparation for the wedding this coming Saturday, I'm trying to get more acquainted with using on-camera or near-camera flash.
Weddings are a bit different because they don't have time for you to sit down and play around with your flash or exposure settings. Each picture you take could be the only opportunity to take that picture, so you need to be ready and prepared to react quickly. I hope to be a little more comfortable with using handheld flash by the time the wedding arrives.
I was just playing around with different lighting scenarios tonight. I ended up in the dark corner of our garage photographing this brick that we picked up from where they tore down the old FCHS building.