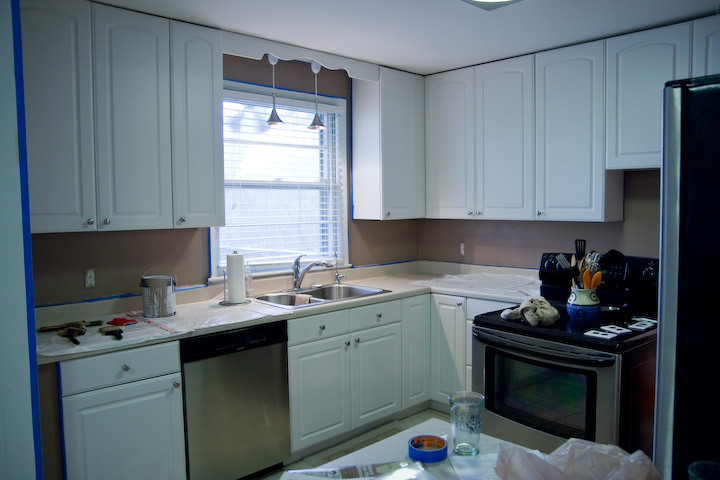 Today, Traci left for a weekend in Chattanooga with Kim while I took a personal day to stay home and paint our kitchen and bathroom.
As I expected, the painting took longer than I expected…if that makes sense. The majority of the work is getting the room prepared for painting and then cleaning up.
Our kitchen was purple and now it's brown, while our bathroom was previously green and is now blue. If you have any complaints about the new colors, please talk to my wife about it.
After the painting was done, I had an enjoyable night of Battlestar Galactica and Rainbow Six. So, I at least got to see the day out in style.
Below are some before and after pics of the kitchen and a few in-process pics of the bathroom, since it's not quite done yet. I also posted a rather boring timelapse movie of the entire day, if you just happened to be bored and want to watch me painting while wearing a shirt that's a little too small for my jellyroll.