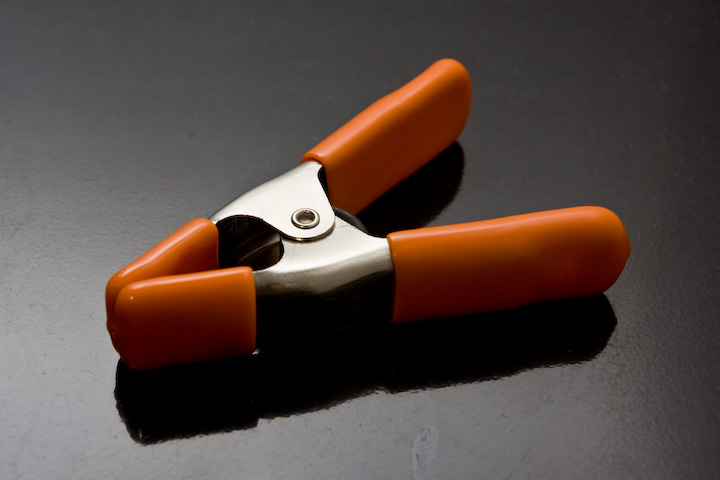 I can't explain how useful these little clamps are in photography. When I got them, I was afraid I'd be wasting the $1.29/clamp because I wouldn't be able to find a use for them other than my then-immediate need. But, ever since then, I've used them for every single photo session I've done.
Mostly these guys will keep my background paper from unrolling itself due to gravity, but they continually prove themselves useful in ways I never would have imaged. Just last night, for example, I used them to stretch the green felt across our kitchen table. I've also used them to hold reflectors to a light stand, hold an optical slave where it could sense the initial light, keep various materials from spilling out of my boxes and bags while I'm traveling enroute, etc.
$1.29/clamp, y'all. Can't beat it.