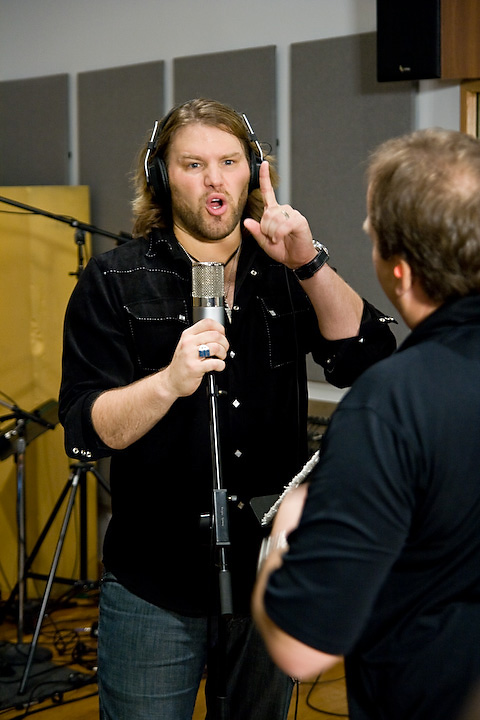 This seems like one of those pictures that would work good for a "Caption This Picture" contest.
There was a lot going on in the studio today as they were filming and recording vocals for a theme we just did for the Braves. Toby Keith…I mean…the guy in the picture was the vocalist. I happened to catch this moment and thought it was funny.
Who's Number 1? I'm Number 1!!!