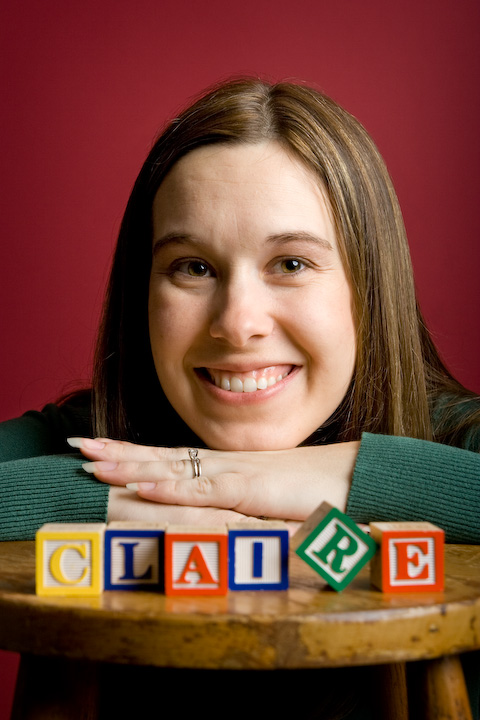 Traci's pregnant friend and old roommate Erin flew in from Texas today because she's having a baby shower at her home in Kentucky tomorrow.
Erin's got about 3 months left in her pregnancy and since she was going to be near our house, she requested some maternity shots. We worked on some indoor studio shots for about 2.5 hours, then headed outside for a few outdoor shots. We had a great time and I think we ended up with some very nice pictures. Keep an eye on Blue-Wire.com where I'll be posting more pictures from this session.
After Erin left, Traci got to work on the diaper cake that we discussed earlier in the week. Below are some shots of the finished product.