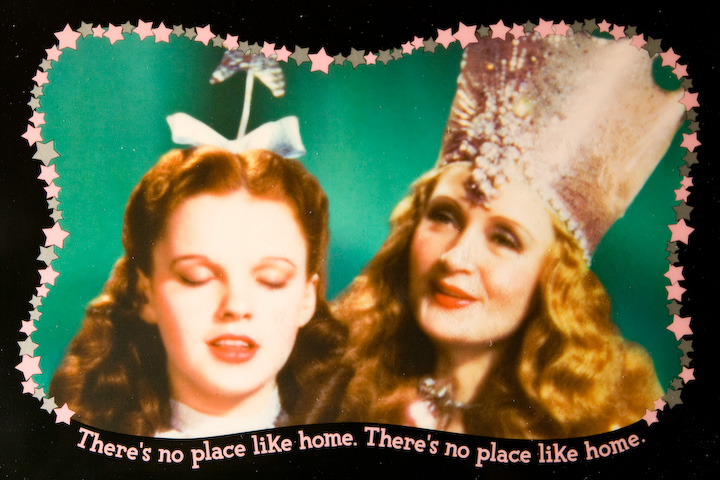 I've recently been studying Light: Science and Magic, which seems to be a pretty solid source for lighting for photography.
Honestly, it's a little difficult to read. It reads like a psychology book–stating basic facts that everyone inherently knows already, but explaining why these facts hold true.
One of the exercises in the book is how to light a glossy object, such as a box, so that it doesn't look glossy. I found one of Traci's old Wizard of Oz music boxes that just happened to be glossy.
You can probably guess how to light a glossy box so that it doesn't look glossy, and if you don't know already you could probably figure it out after a few moments of experimentation. But this book goes into gross detail about how and why this works.
I'll save you the details, cuz this stuff is borderline boring to me and I'm genuinely interested in it.