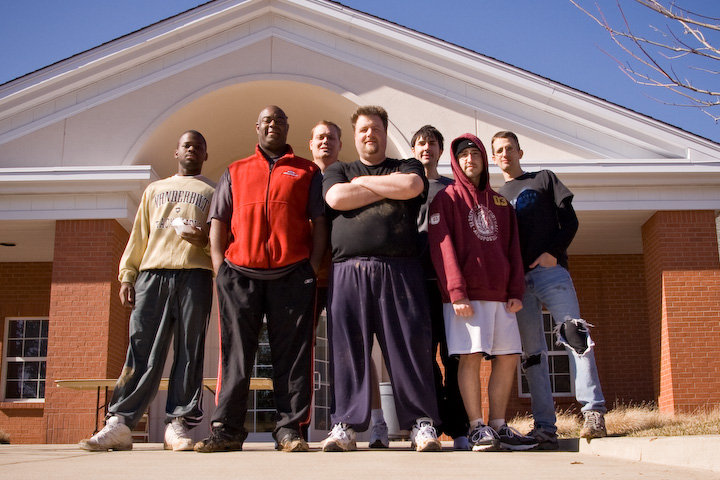 Today was our much anticipated flag football game against the Mormons. We met up at the church a little after 9am so we could start playing at 9:30am.
The ground was actually frozen at first, but it thawed as the day progressed and we all ended up skating around on slippery mud.
We ended up having two teams of 9 players, which made the field extremely crowded; more so than I expected.
After the game (which my team won!) we headed back to the church where we had six different homemade chilis to choose from. Not a bad idea for an after-game meal.
Later that evening, we met back up at McKendree Methodist Church downtown for our Boy Scout Gig. This show didn't go quite as smoothly as our church gig went, but it was fun nonetheless.