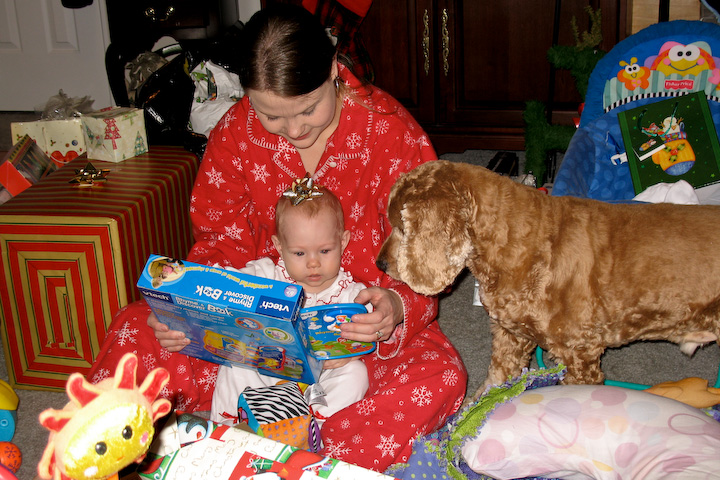 Today we celebrated Christmas with Traci's family. This was also little Katie's first Christmas. She scored some sweet toys and a lot of attention from the whole family.
We had lunch with the Davidson side of the family and then headed back up to Nashville around 6pm. Heath and Matt came up later in the evening to stay at our place because they had an early flight out the next morning.
We had a great Christmas with our family and friends, and we hope everyone else did as well.