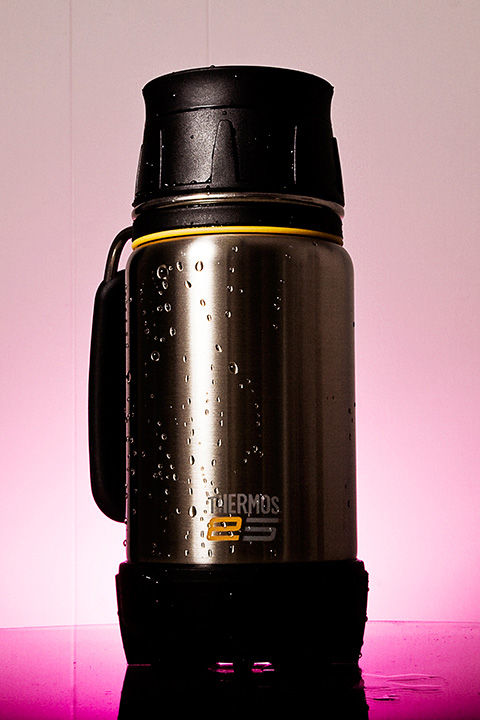 Ladies and gentlemen, today I present to you what I firmly believe to be the best coffee travel mug in the world. I speak, of course, of the Thermos E5.
After my previous mug developed some kind of diseased coating on the inside of it, I had to dispose of it quickly. As you may know, I've been through a vast assortment of coffee mugs in my day, so I'm well aware of the snares that befall most ordinary coffee mugs.
I approached the E5 with caution, nay I say downright hesitation. But I have used this chalice for over two weeks and in that time I can say that I now drink from it with the conviction of love that no man has had for a coffee mug before.
It holds 16oz. It's guaranteed leak-proof. It has a 360 degree lid that can be sipped from any side. It has a carabiner clip that fastens the mug to my backpack. It keeps coffee hot for up to 8 hours. It's a snap to clean and is even dishwasher safe.
Surely this mug is the best travel coffee mug the likes of this world has ever seen. Behold it's greatness and drink from it!