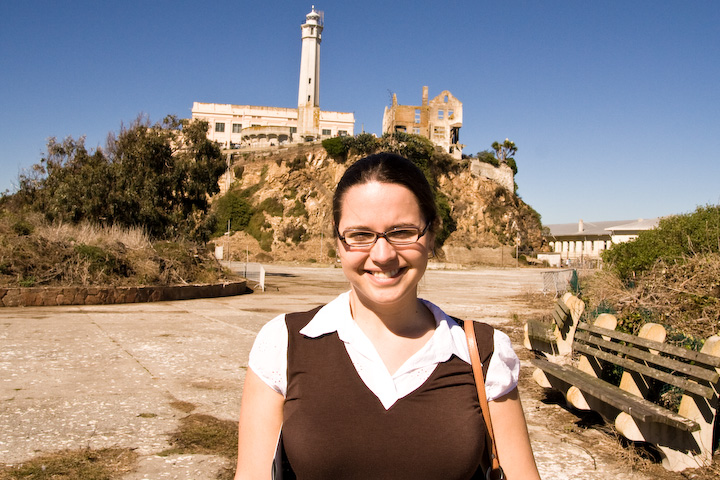 This was our last full day in San Fran and we wanted to make the most of it. We got up early and went out to Sausalito. We had breakfast at Lighthouse Cafe, which happened to be the best breakfast we ate the entire trip (other than Sunday morning when Matt cooked for us, of course). We spent a little more time walking/driving/shopping in this area and then headed back into town for our noon visit to Alcatraz.
We took a boat over to the island and were soon set free to explore on our own. We wandered around a bit and then headed into the prison to be guided by the audio tour, which was actually really cool.
After a couple of hours on the island, we headed back inland and had a late dinner at the Cliff House which overlooked Ocean Beach. It was close to sunset, so we hung out on the beach and enjoyed the scenery. We then headed back to Matt's house, grabbed a bottle of wine, and then went up to Twin Peaks to enjoy that view at night.
The view from Alcatraz

The view from Twin Peaks (nighttime)