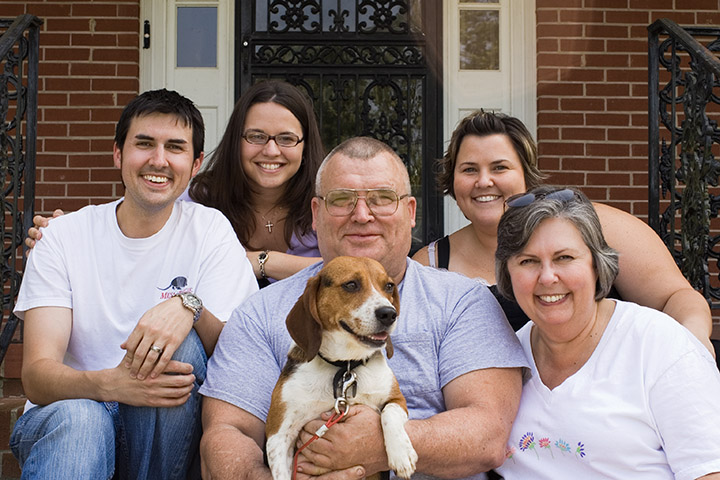 I felt that I had to include the shot of my family because it took us 20 friggin' minutes to finally get a shot where everyone was where they should be. And I couldn't bear to put a mannequin above my parents.

You may remember this striking young face as ol' Maxene. Despite the random scratches and scrapes on her face, she hasn't aged a bit!
Since Traci is getting tired of posing for me, I felt I had to get creative to get a subject to sit still long enough for me to practice lighting. And when I couldn't think of anything creative, I remembered Maxene.
Laboring Over a Family Labor Day Shot