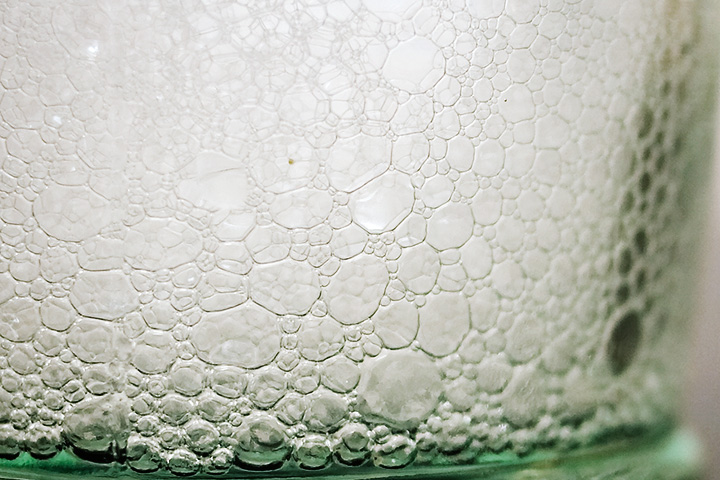 The alternate name for this should be "I Just Need to Buy a Macro Lens Already!"
Traci and I have a deal between us. She cooks the food and I clean up the dishes afterward. Since I'm sensitive to germs and whatnot, I tend to get a little generous with the dishwashing soap. When this happens, I end up a tub full of suds. Today was the first time it'd ever occurred to me to "bottle up" a few of the bubbles and photograph them.
Undoubtedly, this picture would be much more impressive if it'd have been shot with a macro lens. But, for now, I'm having to fake it by taking a picture as close as my non-macro lens will allow and cropping as close to 100% as possible/tasteful.