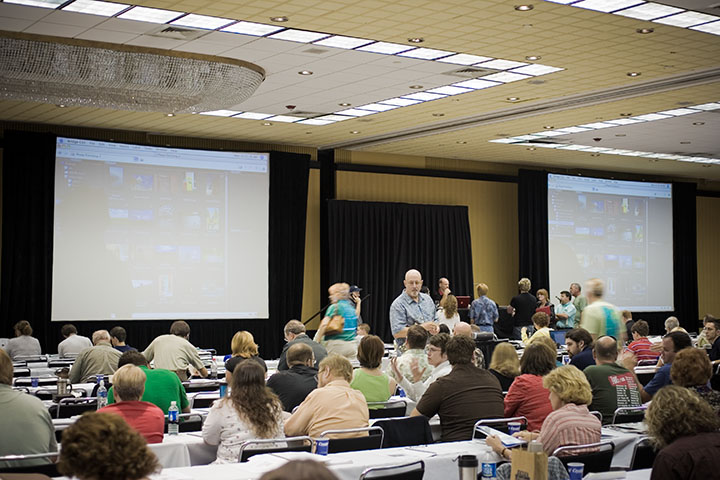 Today I attended the CS3 Power Tour at the Nashville Convention Center. It was quite a blast and I enjoyed it immensely. I came away with a few handy tips.
The presenter was Dave Cross, who did a pretty good job. He's the guy you can barely see seated in front of the black curtain. If you look look closely in the bottom-right corner, right in front of the guy in the green shirt, you'll see good ol' Thomas Williamson.
This picture was taken during a break when all the lights were on, that's why everyone is up and about. According to a few comments Dave made, there were around 400-500 people there. It felt like more to me. Like, 504-505.