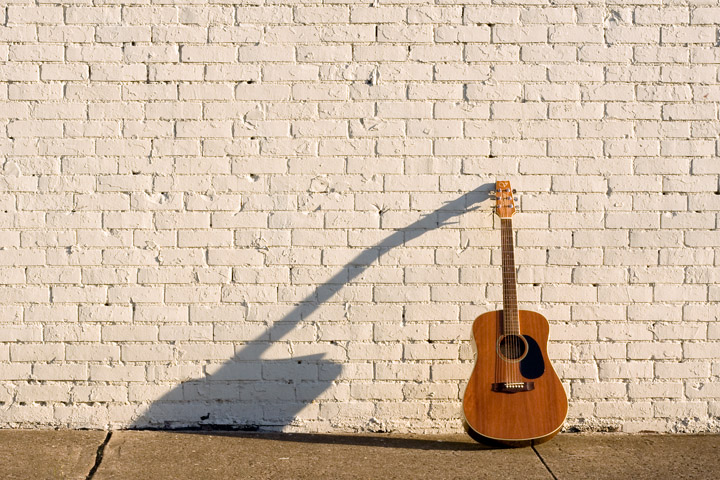 We have a disc coming out this quarter entitled Solo Acoustic Guitar. We were needing to find a picture to serve as the cover art for the disc. One of my co-workers had downloaded a few pictures from iStockPhoto, but on the way home today I had an idea for an original picture. I went and grabbed my guitar and tripod (the tripod was for the camera not the guitar, silly) and went to this building that I passed on my way home off of 12th Ave.
I've been wanting to shoot more with my 50mm prime lens, so I forced myself to use it for this shot. As a result, I literally had to stand in the middle of the road to get the framing just right. Luckily, I was on a side-street but there was a considerable amount of traffic still.
I finally felt comfortable with what I had, so I went home and cropped it down. The next day I sent my picture along with a picture from iStockPhoto and asked him to pick which one he liked better for the cover of our disc. I was happy when he chose mine (unknowingly). Below is the disc version of the pic. Enjoy!