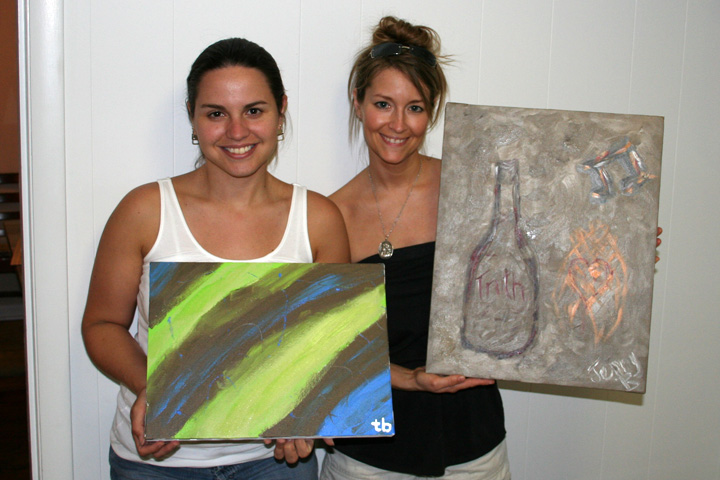 Traci and I joined Chad and Jen at some arts and crafts fair at Centennial Park today. It was very hot, and there was nothing there that I had any intention of buying, but I enjoyed myself nonetheless.
It soon became clear to Chad and I that the girls weren't there to shop, but to get inspiration for their own works of art. We left the fair and immediately headed to Hobby Lobby where the girls picked out canvases and acrylic paints. We came back to our place and let the girls unleash their artistic fury.
Today's picture is the end result. I think they did a great job; Traci's painting is hanging in our bathroom. Jen's painting is hanging in her kitchen. They kept the remaining paints because they're planning to do more in the future…we'll see how that goes.
Below are some other pictures that I took throughout the day. Enjoy!


Ink Wells and Soft Shells