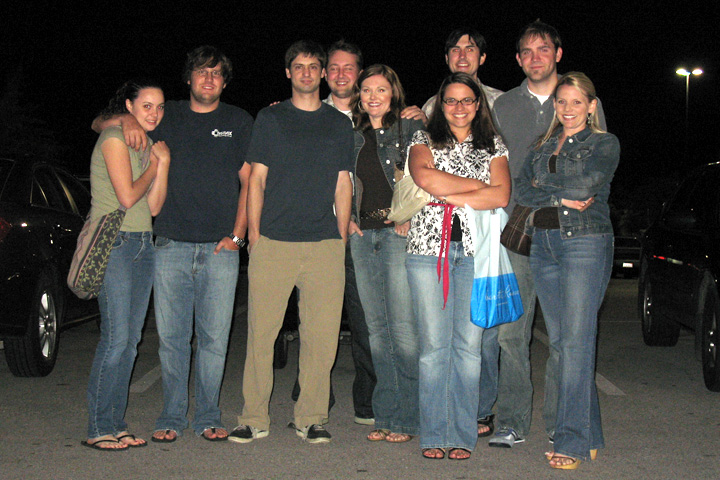 Derek and Jenna came up this weekend to get the rest of Derek's stuff out of storage. We all wanted to go eat together that night so we decided on Big River. We soon learned that they were setting up for some big concert downtown, so we decided on Dave & Buster's instead.
Our whole party didn't show up until around 9pm. So, by the time we got done eating (and suffering through horrible service), we were all ready to just go home and get in bed.
It was nice to get together, though. Thanks to everyone who was able to make it!

Dinner at Dave & Buster's