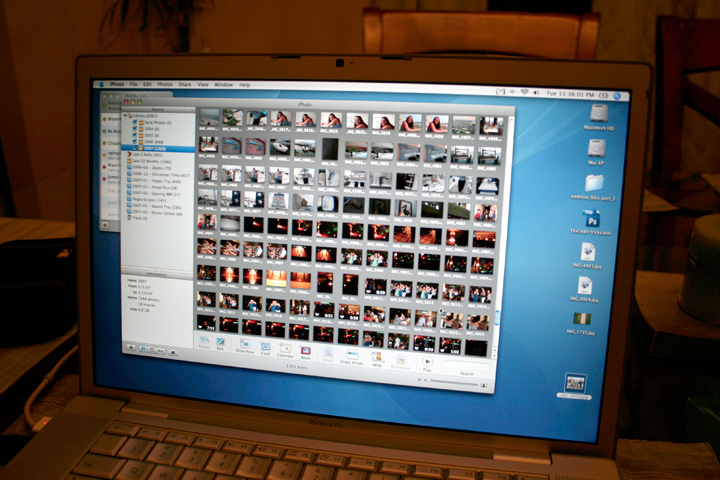 I spent the majority of the day today getting pictures sorted, compiled, and polished that I almost forgot to actually take a picture for the day.
At 11:30pm, I searched all over the house to find something worthy of today's Piccal entry, and at last I settled on the program I'd spent most of the day staring at.
Here's my iPhoto window that has all the pics from our Destin trip. At this point, I had gotten severely behind on updating the Piccal, so I was in the process of getting as many pictures as possible ready for public viewing.