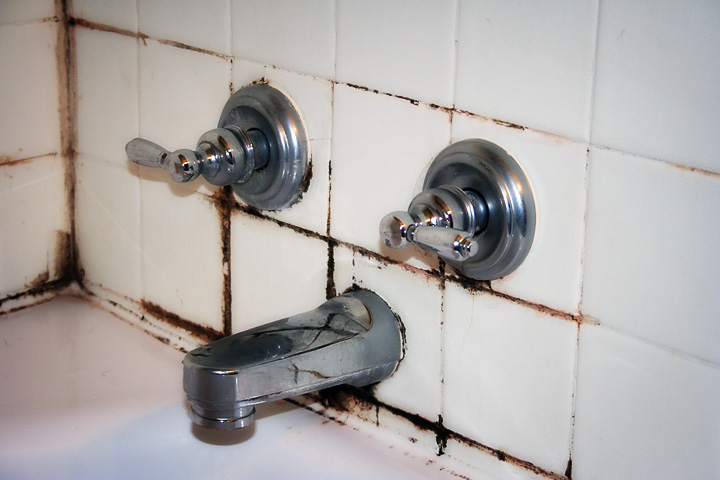 Today, Bath-Fitters came and installed a new wall around our tub. The pre-existing tile was in poor condition when we moved in. It was actually cracked in a few places and water was leaking behind the walls, which was damaging the floor and causing mold to grow. We neutralized the mold with some bleach and we re-grouted several areas, but over time, despite the fact that we clean the tub weekly, some mold and mildew has set in and it's become quite unsightly as you can see.
The Bath-Fitters guy got here just after 7am and left right at 1pm. Overall, he did a quick and painless job. The only downfall is that we have to wait 24 hours before using the tub, so I wouldn't recommend getting near the stinky Boswells until Thursday.
Here are some shots of our tub, prior to the Bath-Fitters treatment. You can see the grime that's grown around the lower tiles, and even on the wall just above the upper tiling.



The guy laid down some floor-padding so he wouldn't scuff up the place. He did most of the pre-assembly of the wall outside in our front yard.


He started off by knocking out the existing faucet, much of the infected tile, the mounted soap dish, and the overhead spout. I'm pretty sure there's a more technical term for the overhead spout, but it's evaded my mind at the moment. He said that, since I was so tall and the overhead spout was so low, then he was going to raise it for me about 6 inches.


He installed new copper pipes in the walls, as well as some backer board to help support the new wall.


Below is the finished product. I'm pretty happy with it, and will just be excited to finally be able to use it