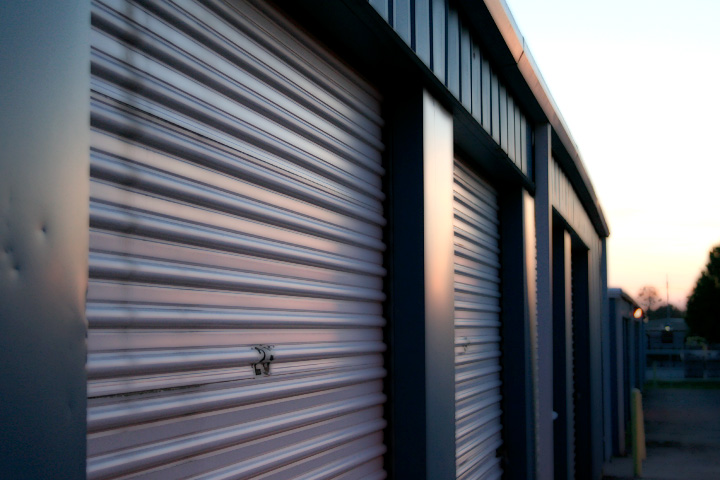 I've spent a good bit of time in-between these storage shed walls. This is where we typically practice on Monday nights. This is where me, Derek, Jeremy, and Cheyenne used to rock out when Cashmere Love Crash was thriving. It's where me, Derek, and Jeremy rocked out a small amount of times after Cheyenne moved, and it's where Jeremy and I are now rocking out with new drum and bass players.
This place has lousy power outlet locations, horribly tinny-sounding rooms, hard-to-open doors, and no facilities other than the big deserted field beside it. However, I enjoy being there. There's a mixed sense of nostalgia, excitement, and anticipation all tied together. There's also a mixed sense of unpreparedness, and a good deal of time is spent waiting on other band members to arrive.
But, overall, it's a good place.