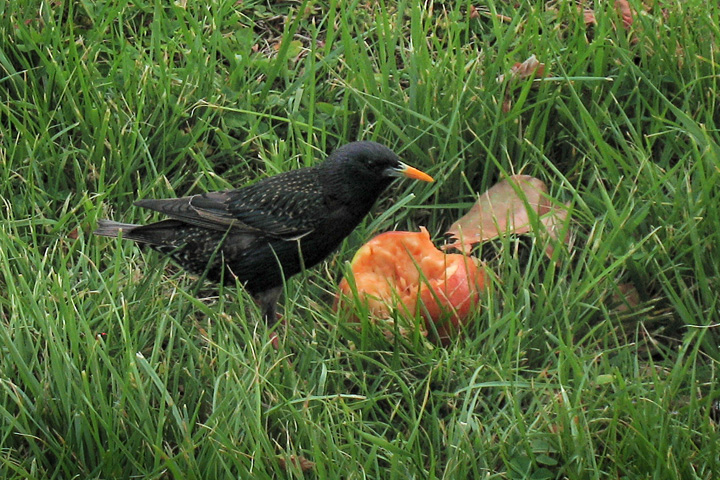 Just when I think there's not enough wildlife pics on the Piccal, I happen upon a blackbird chowing down on a half-eaten apple someone discarded in the ghetto.
Actually, this may be some other type of bird, but any bird that has black on it is a blackbird to me.
Blackbird, Get Your Grub On!