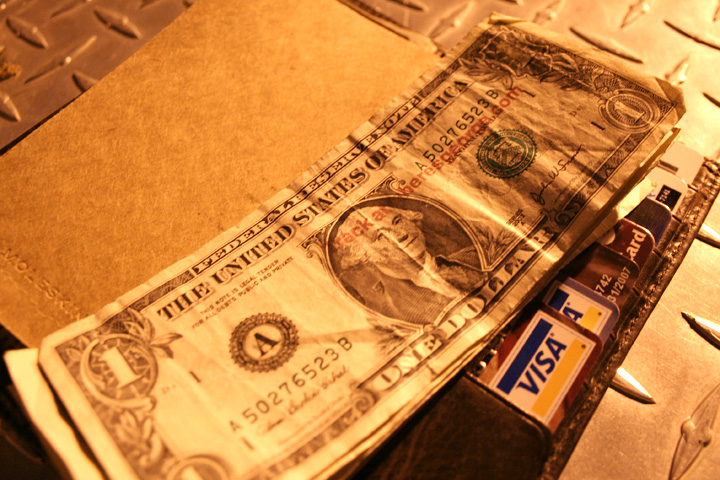 I've seen many things written, printed, and stamped onto dollar bills in the past, but I found this this most interesting. It seems as though someone has taken the effort to create a tracking system for bills of all denominations (from $1 to $100). WheresGeorge.com is the name of this venture.
I entered the pictured bill into their database just to see what happened. It appears that one other person from Lansing, MI entered this particular bill in. According to their system, "…this bill has travelled (sic) 476 Miles in 265 Days, 19 Hrs, 27 Mins at an average of 1.8 Miles per day."
You may think this is a silly idea, but it totally sounds like something I'd be into. If only I had some actual cash on me, I'd be entering them all in.
Can anyone suggest a place where I can enter in my credit card information online to see its history?!?