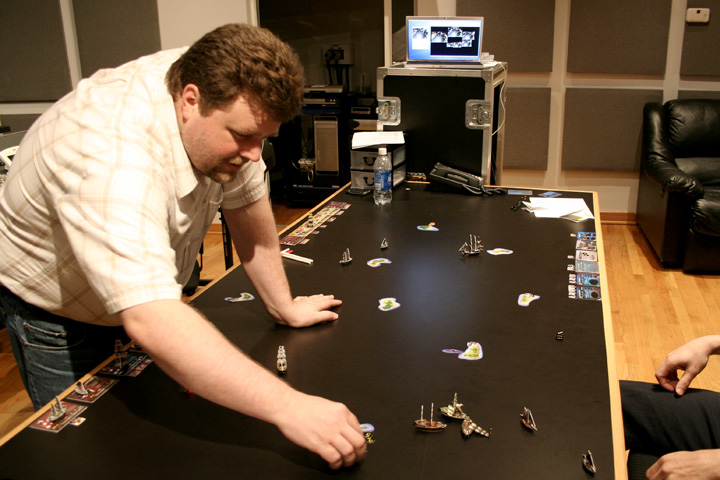 Posted 4-11-07
I'm FINALLY getting this thing posted. Aaron didn't like the soundtrack selection for my previous Pirates video, so he made me a custom score. It rocked, even though I asked for a 1.5-minute track and he gave me a 3-minute track. I had to do some quick editing, but I think it turned out fine. I'll say this, and Aaron agrees…you won't find a better soundtrack in any homemade video. Ever.
This was Aaron's first game with us and he did pretty good. I lucked out by getting put in a great location for my home island, while Aaron and Chad were both shoved together in the far corner. I already had gold at my home island before either of them could reach an unexplored island.
I, by far, encountered the greatest tragedies. I had 5 ships at the start of the game, and by the end I was just staying alive with 1 lone treasure runner. And, unfortunately, I didn't get to fire one single shot.
Because of my placement advantage, I ended up winning the game with the highest amount of gold on my home island when we reached our time limit. The specifics are noted in the video below.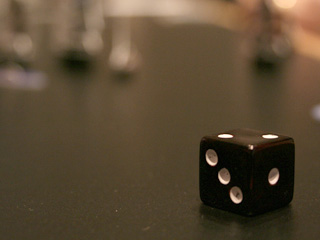 Pirates: Trifecta