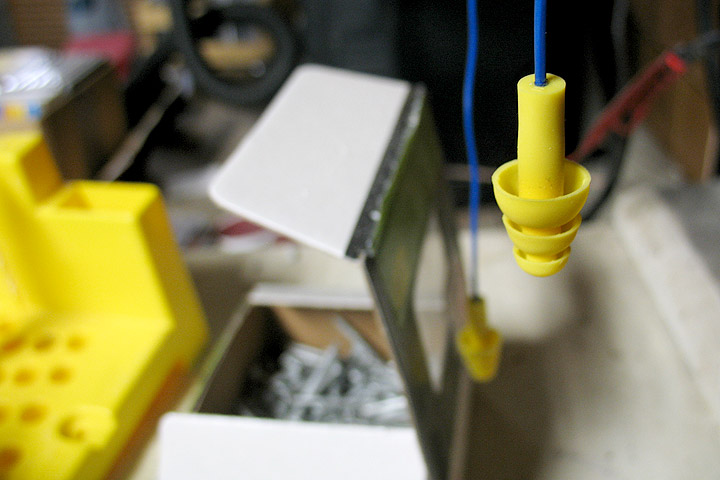 Since I've been working on this doghouse, which requires lots of sawing and hammering, I invested a couple of bucks into some ear plugs for myself.
When I joined my rock band back in High School, my mom took me to get custom earplugs that are molded to the inside of your ears. They work very well; almost too well. I can hardly hear anything out of them.
The main reason I got these is because they have a cord joining the two plugs, so I can remove them quickly if I need to and just leave them hanging. Otherwise, they are clearly inferior. Clearly.