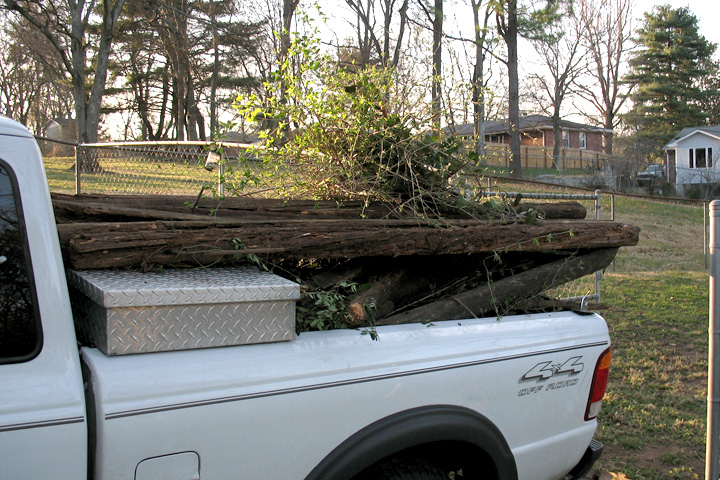 I'm not claiming that this is the biggest truckload ever in the history of all truckloads, but it was pretty big. 380 lbs. big, mind you. The weather was so friggin' nice outside today that I found myself drawn to the great outdoors. I spent quite a bit of time tending to the yard–I'm trying to get it tamed before summer really kicks in.
The people that owned the house before us really screwed up the yard. They put these hideous boxes around the trees, in an obvious attempt to keep from having to weedeat around them. However, they just turned out to look crappy, and ever since then there have been weeds and ivy growing inside these boxes.
I took on the job of getting rid of the biggest of these boxes today. Everything that's in my truck is either the box itself, or it came from inside the box. Unfortunately, I forgot to take a before pic, but below is the after pic. There's still a lot of work that needs to be done, but it looks much better now than it did previously.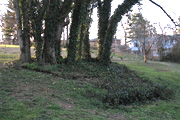 The Biggest Truckload Ever in the History of all Truckloads!!1