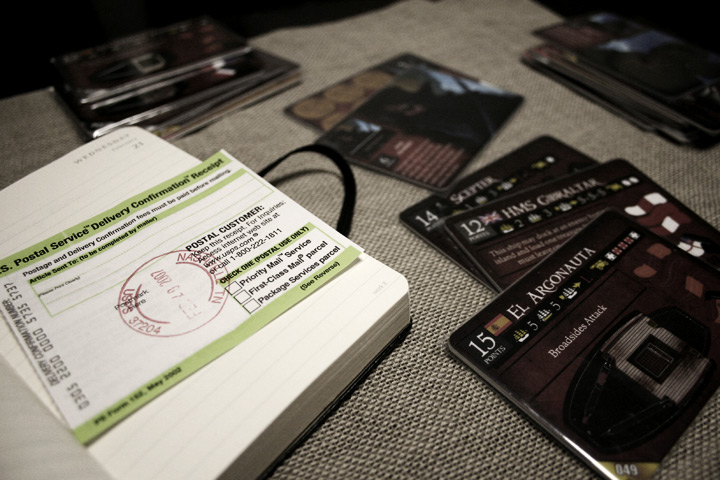 Yesterday was a pretty eventful day for me mail-wise. First off, I finally decided to send my Knight back to the Namiki Repair Center along with a $17.50 check for nib replacement. Being a cherished item, I opted for Delivery Confirmation so that I'd know for sure that it got there.
On the receiving end, the Pirates items I ordered from CoolStuffInc.com came in. Now, I wouldn't exactly call myself a huge fan of this Pirates game; I've only played it once, afterall. But, when I received that package and opened it to find masses of ship cards wrapped individually in their own protective plastic sleeves, just waiting to be assembled, I could barely contain my glee.
I haven't had the chance to actually assemble a ship yet, but I have a feeling that after I do I'll gain a great deal of respect for this game.
Coincidentally, the aforementioned CoolStuffInc.com had a pretty sweet 80% sale on all Pirates stuff last week. So, I scored $32 worth of stuff for a measley $7, and that included shipping. I'd recommend keeping your eyes on that site if you're at all interested in partaking in this game.
The Ins and Outs of the Postal Service