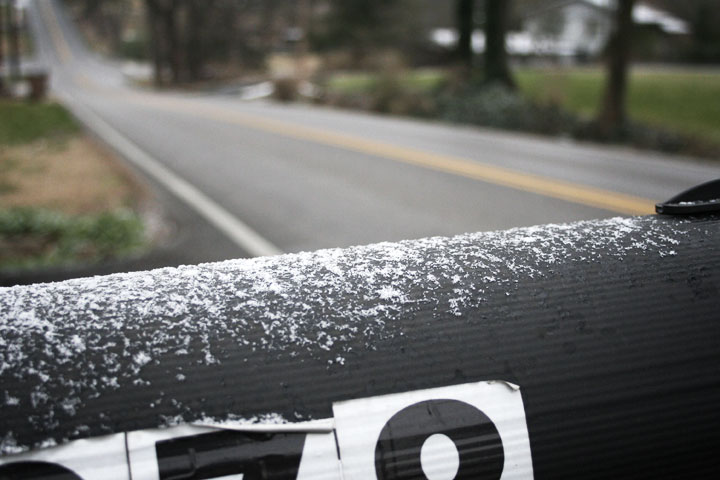 There was a lot of talk about snow for today. And as I stayed up late last night to catch a glimpse of the falling flakes, I was reminded of my younger years when I craved the sight of snow on the ground and a day free from schoolin'.
I finally gave up waiting on the snow and went to bed defeated. I was even more disappointed when I woke up to this frog-dick-thin layer of snow on the ground. I mean, come on! My 'stache attempt looked more bountiful than this!
We've got some extra loaves of bread and gallons of milk if anyone needs them. I'll even deliver them to your door…once I take my snow-tires off my truck.
Quick! Stock up on milk and bread!