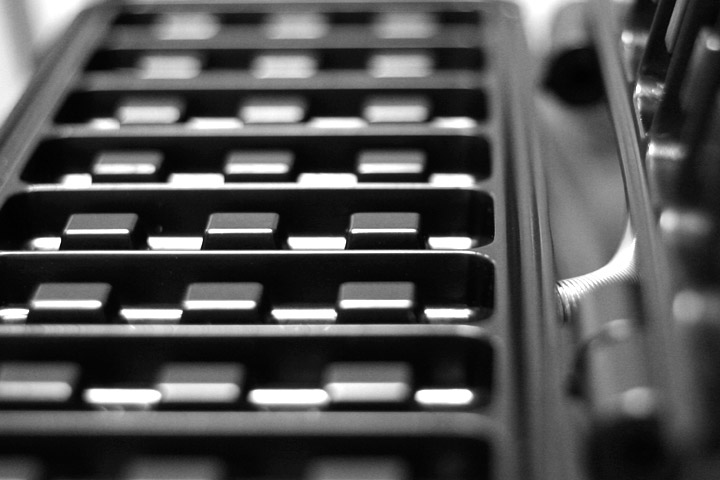 I got a waffle stick maker for Christmas that I've delightedly used a few times to make waffle sticks. Today, we tried to make cornbread sticks.
The first batch we made got stuck to the device. On the following batches, we used some Pam cooking spray. That solved the sticking problem, but the sticks didn't get cooked as well. So, it's going to take some experimentation to get it just right.
I wanted to take a picture of the waffle maker, but after many attempts I just ended up with the type of pictures that looked like they belonged in a magazine or something.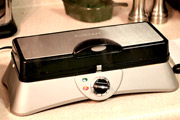 I recalled another thing my old photography instructor told me: "If you're having trouble with your photography, or a picture in particular, try getting closer."
That's what I did here and I thought the picture was a bit more interesting at least.