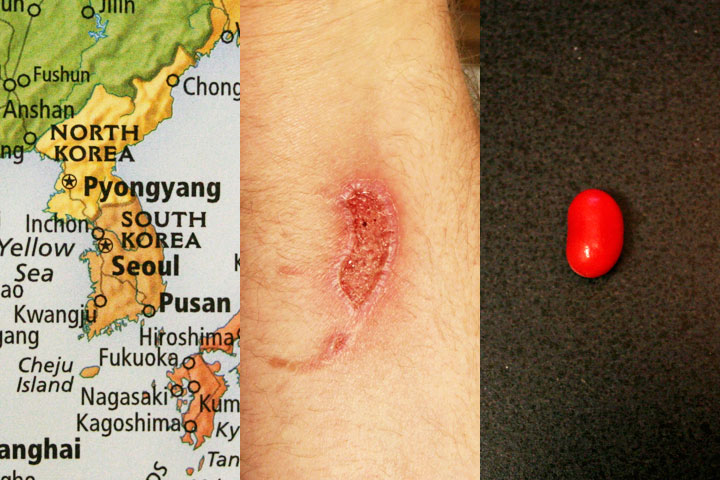 Last week, Tiny G came in with his forearm heavily bandaged. Upon interrogation I learned that he burned himself very badly cooking chicken parmigiana.
He claimed that the scar is shaped like Korea, which I found interesting. He's been walking around the past couple of days with his wound exposed, so I decided to take a picture of it for further investigation.
After I took the picture, he said that one of his daughters referred to the scar as a jelly bean, so I added that to my comparison chart as well.
What do you think?