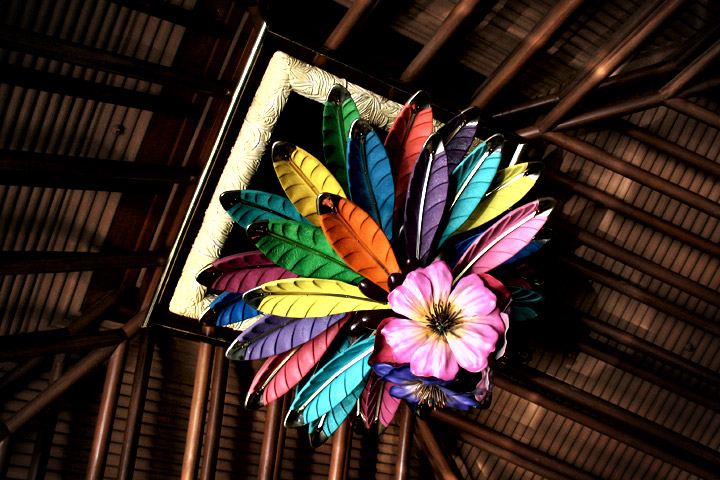 I believe this was under the entrance canopy of the Mirage hotel in Vegas. I took lots of pictures of the town, but refrained from posting a more obvious picture of Vegas because of something my black and white photography teacher once told me.
One of our photo projects was to go to a certain place and take pictures of it; a location shoot. So, I decided to take a tour of the Jack Daniel's distillery and take pictures along the way.
I was happy with a few of the pictures, but my professor was not. He said, "Every one of these pictures looks like a picture a tourist would take." He was right, too. I took pictures of everything that everyone else was taking pictures of. To my credit, there was one that he really liked and talked at length about, but only after he had mocked my ability to take an "artsy" picture.
Please don't misunderstand, I love touristy pictures. 90% of the pictures I take are pictures that most other people take. These pictures are important because they're the ones that end up in personal family photo albums. They're the ones that end up on MySpace and the like. But, from an artistic point of view, they're just fluff.
What my professor was trying to tell me was to look for pictures that no one else would take; things that everyone else misses. I thought this overhead flower thing was really cool, but I'm curious as to how many other pictures there are of it on the web.
The Tower of Flower Power