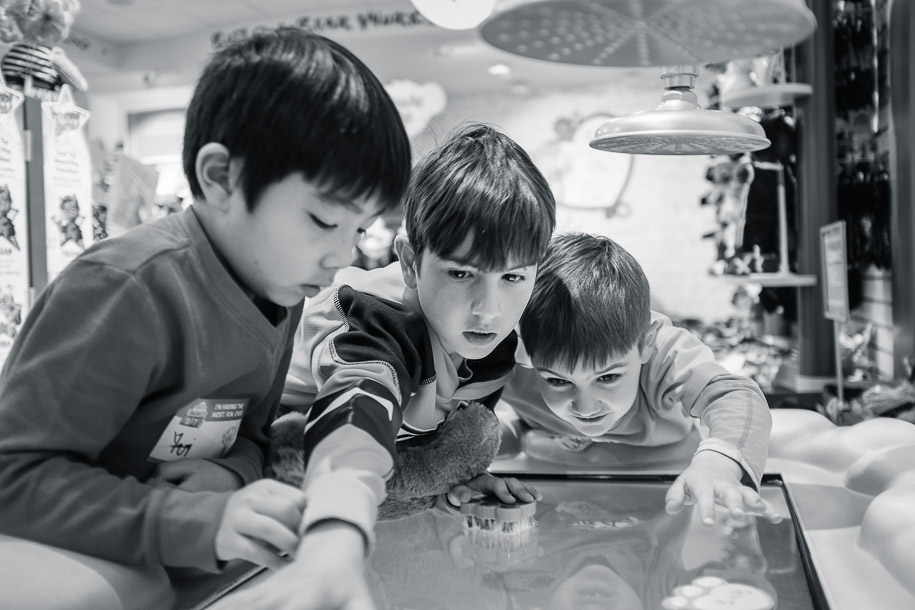 The Pits – I made waffles for the boys for breakfast. Afterwards, Traci informed me that I'd used Bisquick that was likely over 4 years old. Fortunately, no one had gotten sick…yet.

The Peaks – The benefit to camping with the boys is that I got to participate in a rousing debate about whether or not George Washington lived in the White House. At 5:15am. Weston postulated that he didn't live in the White House while Turner maintained that he did, and since he was in Kindergarten and Weston was in pre-K, then he, Turner, must be right.
After some research on my phone, I informed the boys that Weston was correct. Washington died in 1799, and the White House wasn't completed until 1800, when John Adams became the first resident.
After we ate our breakfast of expired flour, we went to Lisa's 4th birthday party at Build-A-Bear in Cool Springs Mall. We had to leave a little early to make it to the boys' ice skating lessons. Weston was doing so well in his group they moved him up to a more advanced one.
The boys and I went on a hike at Smith Park while Traci took a nap. We realized this was our first walk at the park since we departed with Dudley on February 5. We had a great walk, although it was a little chilly.
We had a family dinner at Blue Cactus Cantina, where I convinced the boys that it was going to be too cold to camp out for a second night in a row. They settled on sleeping together in Weston's bed.
I broke down our tent when we got home, and by that time we were all spent. It didn't take much more convincing to get the boys to go to bed. Considering we started the day by eating 4-year old waffles, today was a pretty good day.