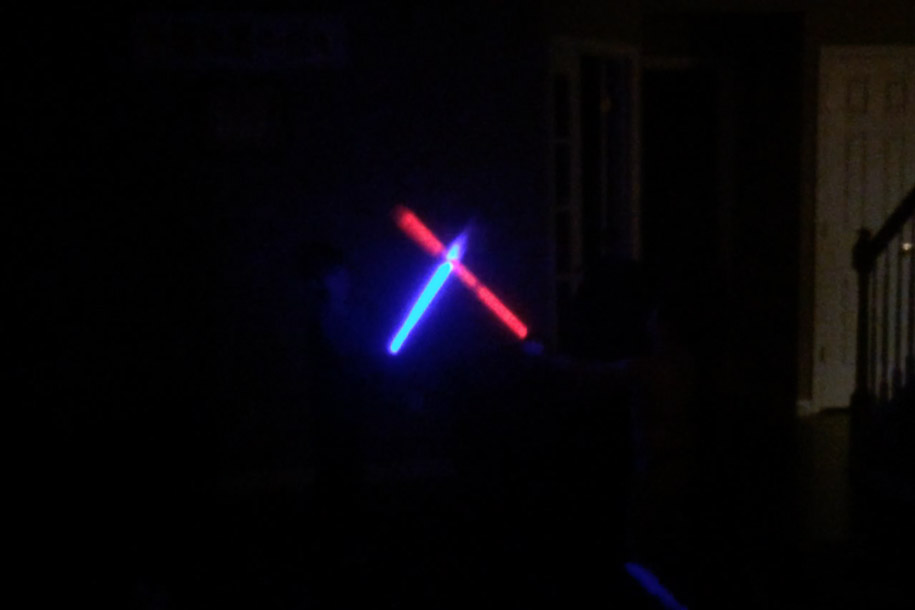 The Pits – Traci attended an essential oils party. Shit.
The Peaks – Finished reading Brain Rules: 12 Principles for Surviving and Thriving at Work, Home, and School by John Medina. I really enjoyed this one.
Things I'll never get tired of: Watching a spirited lightsaber fight in the dark.