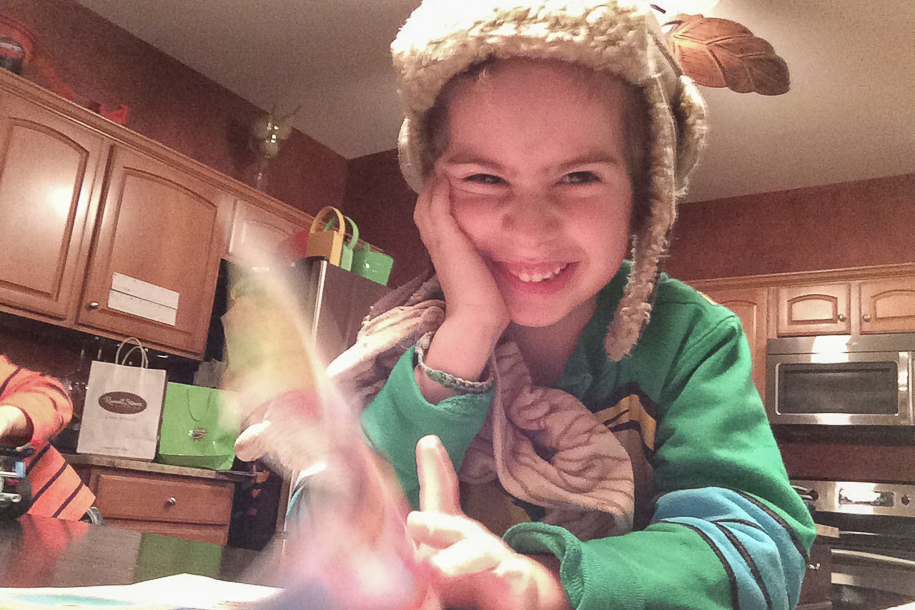 When I got home tonight, Turner had on an old winter hat and I made a remark about it being a "crazy hat". This caused him to crawl under the kitchen table and pout for some reason. Mr. Sensitive. He had to come out to read his book for school, but he wasn't happy about it. Weston was.

The Peaks – Nice walk in the misty rain today. Started reading Misquoting Jesus.
The Pits – It was raining all morning while trying to get the kids to school.