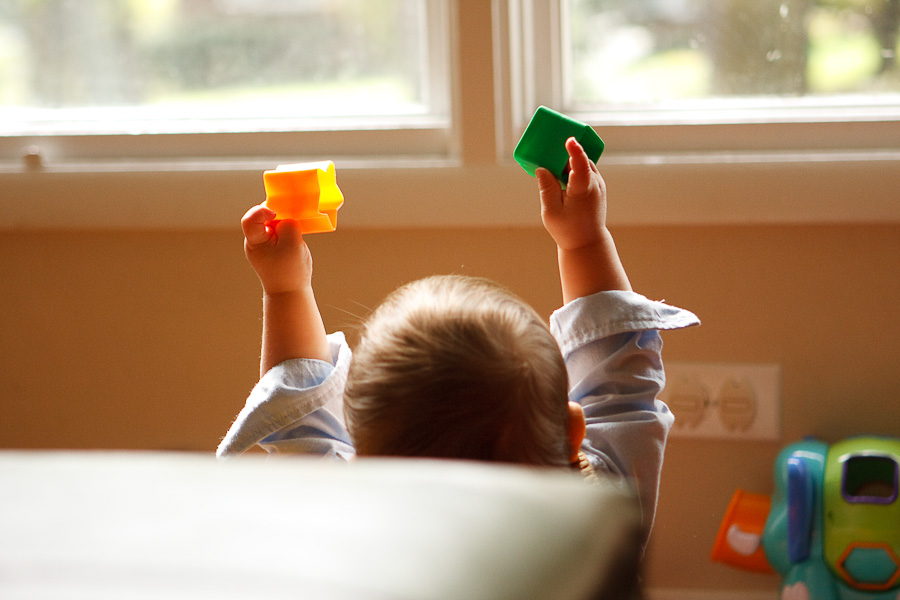 Today was Traci's birthday and I just realized that she hasn't been in one picture for this entire weekend. Sorry, babe!
But, and here's another surprise, we do have s'more cute pictures of Turner!
You're welcome!
Today was a lazy day. Traci discussed the matter and mutually decided that we both deserved a day where we didn't do crayap. I got to sit and enjoy some football while she played Bejeweled on her brand new iPod Touch. In the evening, we went to–yup, you guessed it–another surprise party! We didn't stay for the entire thing. Just the surprise part. Only to find out that the surprise was spoiled for the surprisee the night before. Awesome.