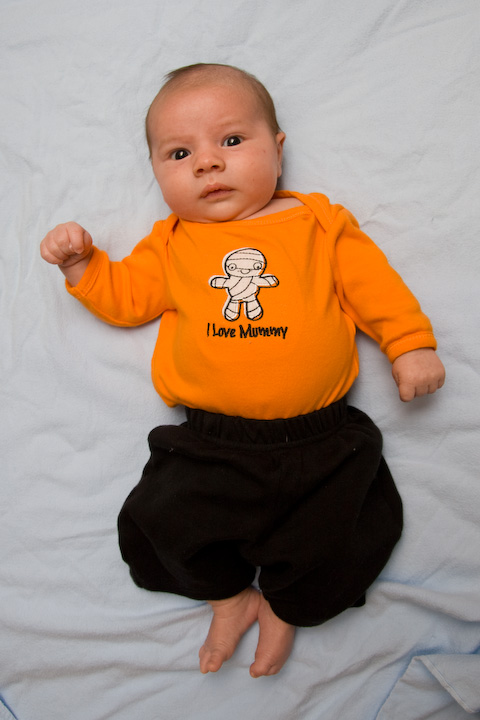 Today was Turner's first Halloween. We couldn't find any costumes small enough for him this year, so we just dressed him up in some Halloween-flavored clothes.
We also decided to give Turner his first real bath. You're not supposed to submerge a baby in water until the cord is off, else it could cause infection. Since his cord fell off yesterday, we were comfortable giving him a bath tonight.
To not offend anyone, I've been sure to mask out certain body parts in the photo below.