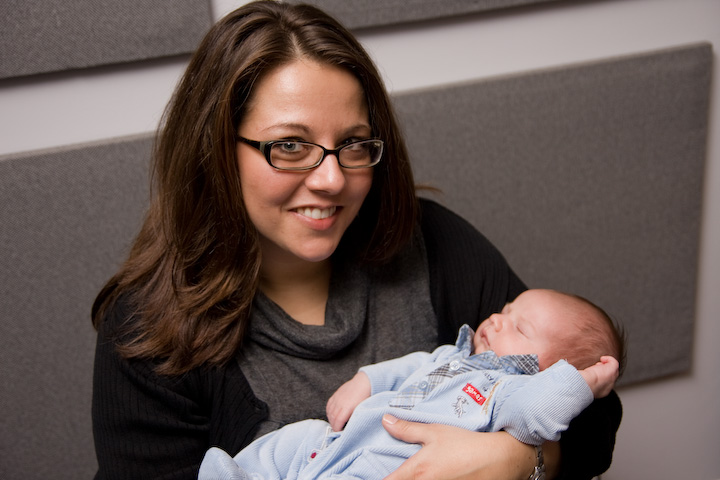 Turner stopped by my office today to meet everyone. Traci had to run some stuff by the hospital so she left him with me for awhile.
I loved having him at work. People's attitudes change when a baby is around. He only got to hang out for about an hour and they were off again.
This is my good friend and co-worker Jennifer who is posing with Turner.
Visitors – Traci and Turner