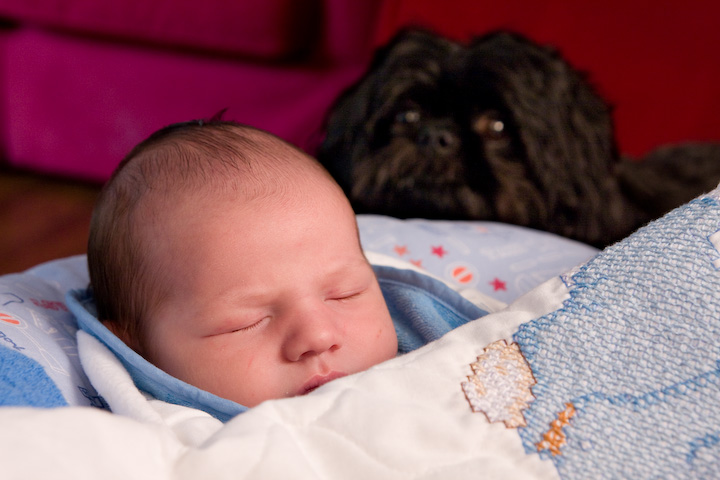 When we first got home this past Sunday, Zeppelin didn't really know what to think about Turner and he acted very distant from us. If you've never owned a dog or been as close to one as we are to Zepp, you may be surprised to know that dogs can actually get their feelings hurt.
As the week has progressed on (and with no one in the house getting hardly any sleep) Zepp has finally gotten back in touch with us and is warming up to Turner. He's even started being a little protective of him.
I wanted to get a picture that indicated that, which is the basis for today's photo.
My parents came up for dinner tonight and to spend some time with us. There are a few photos from this evening in the gallery on our Photo Galleris page.