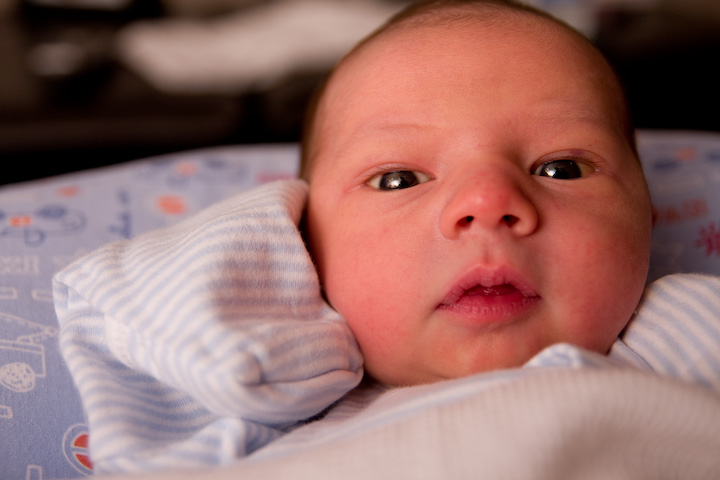 Turner got to come home this afternoon. After two days in the hospital, we were all ready to get home.
Traci's mom had planned to stay with us a few days, so she greeted us at home. James came by a little later on and hung out for awhile. We also had a visit from some friends from our church.
Turner's first night at home was pretty rough. I decided to give my first solo diaper change a chance and had quite the experience.
Turner was upset and I checked the side of his diaper to see that it was dirty. I got him on the changing table and got the diaper off of him, just in time for him to start pooping again.
I tried to keep poop from hitting the changing pad by use of the old diaper and my hand. Meanwhile, I glanced up just in time to see a fine arch of urine going straight up in the air and landing on Turner's head, onesie, and the changing pad.
Several minutes later, I got Turner cleaned up just in time for Traci to peek in and ask if I needed any help, then hee hawing at me when I told her what I'd just experienced.