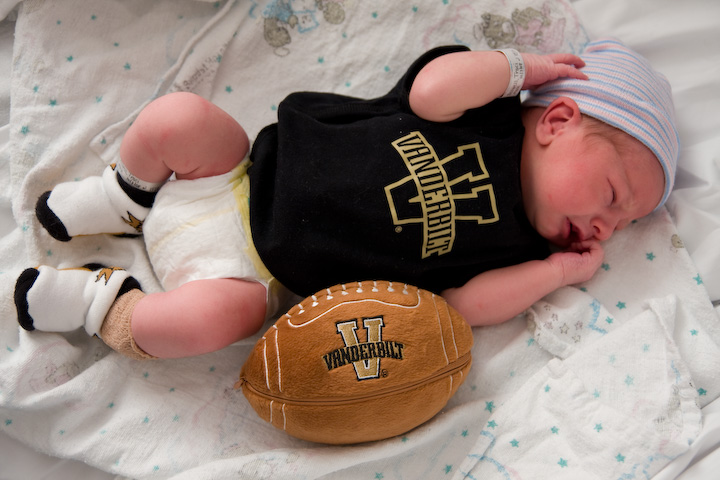 When you're staying at the hospital, they give you a choice to keep the newborn in the room with you or send him/her back to the nursery. Thanks to the advice of our friends, we sent Turner back to the nursery and just had them bring him in when he was hungry.
I must say that I endorse this approach. It was hard enough to get rest as it was, and even moreso with a newborn in the room.
When we woke up this morning, I had a chance to run home and take a shower and run by McDonald's to get some breakfast for Traci and me.
My mom and sister came to visit in the morning, then it was time to send Turner away for his circumcision and hearing test (both of which were successful). He was back in time to see Traci's family who came for a visit in the afternoon.
I had some time to slip out again and found a stuffed Vanderbilt football for my new son, which was in preparation for the big game against Auburn that evening.
Traci's family left and then it was just me, Traci, and Turner, curled up on the hospital bed, watching Vandy win against Auburn. There isn't any other place I would rather have been that evening than hanging with my new family.
You can see more photos taken on this day right here.