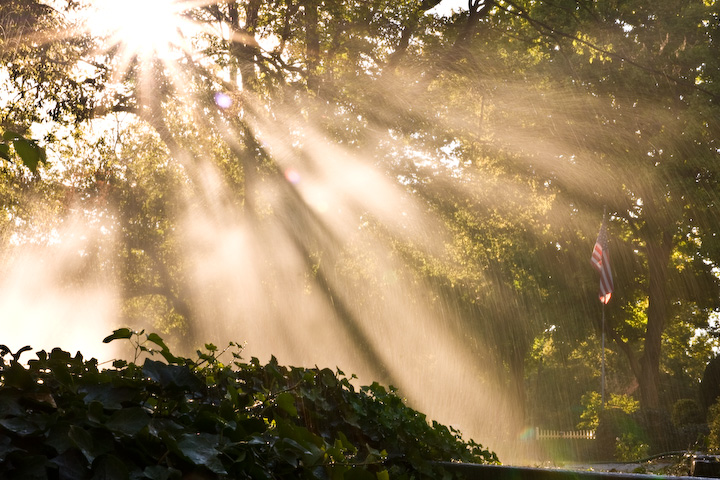 See those beams of light? Those are only present when there is something in the air/atmosphere that reflects light, such as dust, smoke, or in this case, water.
I was outside priming some little nursery decorations (see photo below) while Traci was watering our landscaping. I happened to notice the nice light beams that were occurring thanks to the spraying water, so I grabbed my camerera.
Yet again, this is probably an instance where no one but me cares about the light.