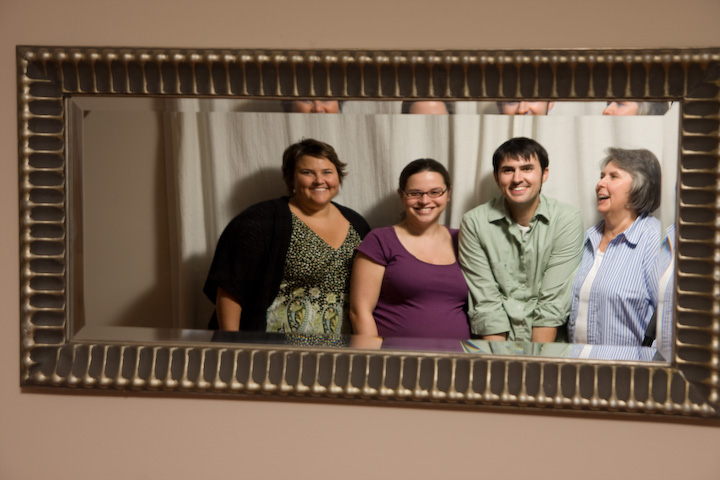 My mom and sister stopped by the house this evening for a quick visit, so I decided to set up a quick photo. I wanted to do a little something different, so I just reflected us all off of the mirror in our living room.
The image is obviously a little distorted, but I thought it was a fun idea.
Below is the photo that I intended to be today's featured photo, but got deuced by the photo of my fam.
As I was working at my computer this morning, I happened to look in the hallway and notice the lovely sunlight that was coming in through the far window.
I quickly got my stuff together while Traci kept saying, "What the heck are you taking a picture of?"
"The light!" I wanted to answer, but didn't. I've gone into great monologues about light, and honestly, no one else really seems to get it.
The light is out there, folks. And it's beautiful. And, when I see it, and when I have no one else to put the light, I slip on my cap and sit in it myself.