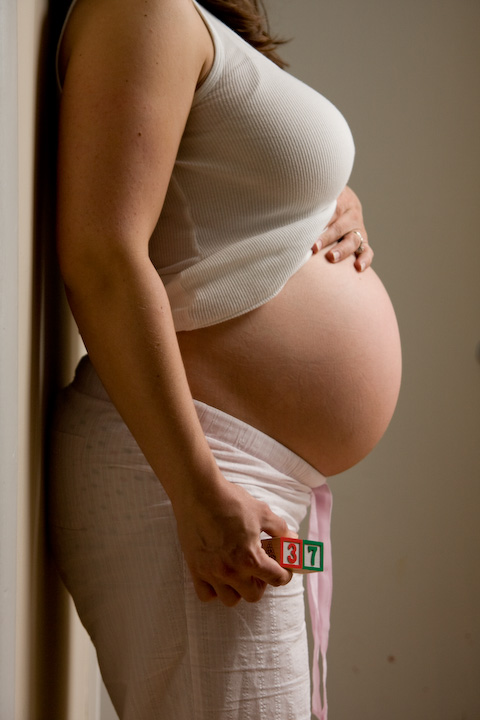 This week is our actual 37th week and not a scam like last week's mixup. This week's doctor visit revealed that Traci is still at 1cm. The doctor will be checking the baby's size next week and depending on how big he is will determine if we need to induce and how soon.
My work today threw us a baby shower and presented us with some nice gifts, along with a gift from the company: our car seat. At Traci's request, they ordered some pizza from Pizza Perfect and had several different kinds of cake to choose from. We had a great time and I've included some photos below.
Boog also came over tonight to help us install our car seat bases in our respective vehicles. It was a bit more technical than I was expecting but I feel confident that I can do it correctly now.