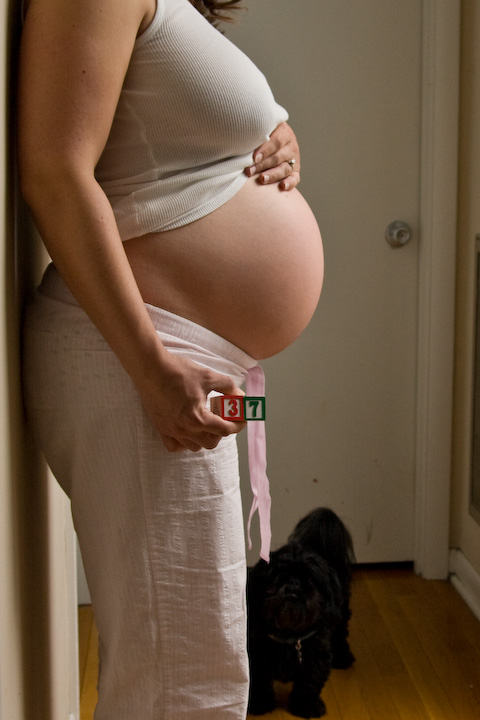 If you're playing along at home, you may notice that we skipped past week 36 and went from 35 straight to 37. Never fear, this is just another example of Traci's preggo-brain taking over.
Traci's patience with these photos is growing shorter as her belly grows bigger. It doesn't help that I've had troubles with the flash going off (due to bad cable connection, low batteries, etc.) and we usually take these photos first thing in the morning. And we both usually have to pee but she's just ready to get the photo over with so she wants to take it first.
So, in the confusion of the moment, Traci simply grabbed the wrong number block. But don't worry, she said it'd be no problem for me to "Photoshop it." So, we're golden.
You may also notice that Zepp makes his first appearance in one of these shots. He's usually outside while we're taking these, but since the Pregnant Piss-Nazi wouldn't let us pee before taking the picture, we obviously didn't have the time to let him out either.
Week thirty-seve…wait…what?!