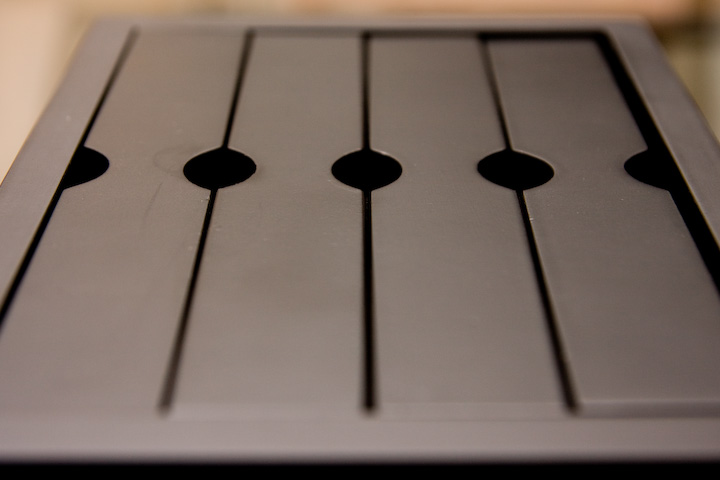 Last week, when we went to visit Traci's parents during Labor Day, I took notice of the little photo box they had on their coffee table. It's basically just a box with a photo on the lid, and when you open it up it has these little separated inserts that hold around 20 photos each. I thought this was a nice little idea to have photos easily accessible so I made a mental note to be on the lookout for one.
This past weekend, Traci and I went to Franklin and stopped by Hobby Lobby to try and find some bookends for the shelf in Turner's room. She was unsuccessful, but I happened to come across a little photo box that I liked, and it was only $10 after the 50% sale they had going on.
Not that money is an object for me, but I digress…
So, I picked one up, thinking it'd be nice to have this in my office for upcoming photos of the childe Traci is about to bear.