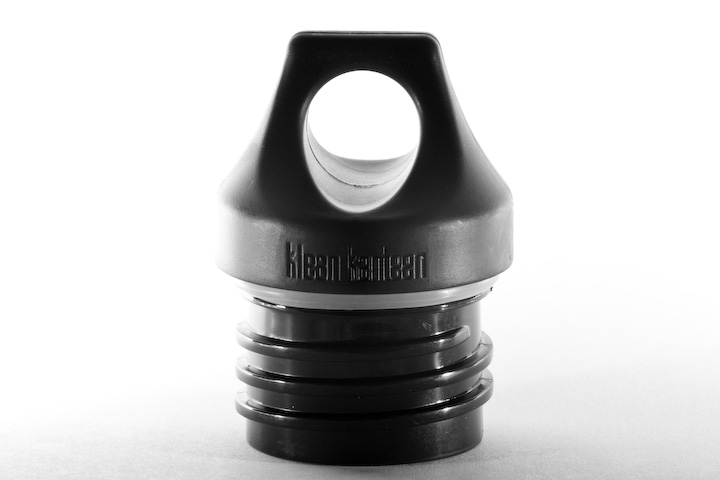 It was just a few short weeks since Traci and I had been using some plastic Vandy water bottles that the information came out about the BPA stuff in some recycled plastics. Our Vandy bottles didn't have any symbols on it at all, so we assumed the worst and set out to find better water bottle alternatives.
After doing some light research, we came across the stainless steel bottles, and I can personally recommend the Klean Kanteen brand.
I bought the 27oz version and originally got the sports cap, but found that it made horrible slurping sounds when you drank out of it. So, I ended up ordering a separate loop cap, which is what you see here.
I'm very happy with the Klean Kanteen, especially when it's paired with my stainless steel Thermos coffee mug. Although I'm sure that by carrying both of these canisters I've increased my chances of getting struck by lightning by 40%.