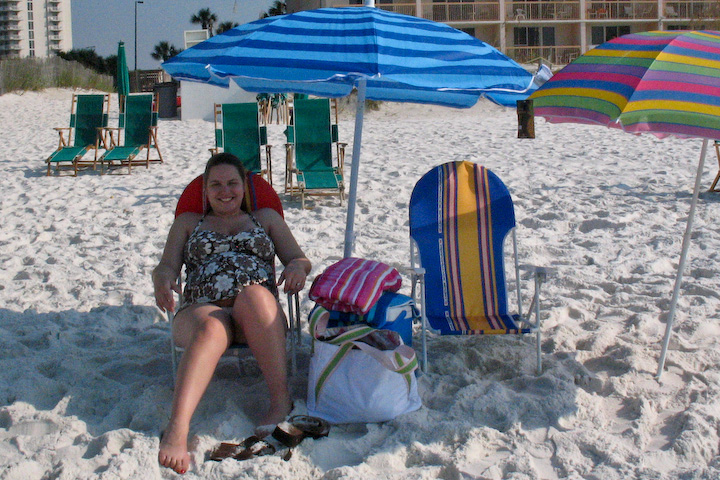 Today, Traci and I beached it pretty hard. We brought our chairs, beach umbrellas, and cooler. This is the first time we've actually brought quite a bit of gear to the beach and I've gotta say it was worth it. This is the way to beach.
For dinner, we went to the Villages at Baytown Warf. We ate at a place called Rum Runners and it wasn't half bad. It started raining a bit while we were eating, but by the time we were through it had died down a bit. We all wanted to walk through some of the shops they had there, so we split up and agreed to meet back at the car in an hour. Not 15 minutes later, the bottom dropped out and it started raining pretty dang hard.
Traci and I ended up seeking shelter underneath the porch of Graffiti's. Since the rain didn't look like it was going to let up anytime soon, we decided to go in and get some dessert. We had just been seated when I talked to my mom on the cell and found that the family had made it back to the car and were waiting on us.
Traci and I just up and left and hightailed it through the rain. We made it to the parking garage, just shy of being soaked, and headed back to the condo.