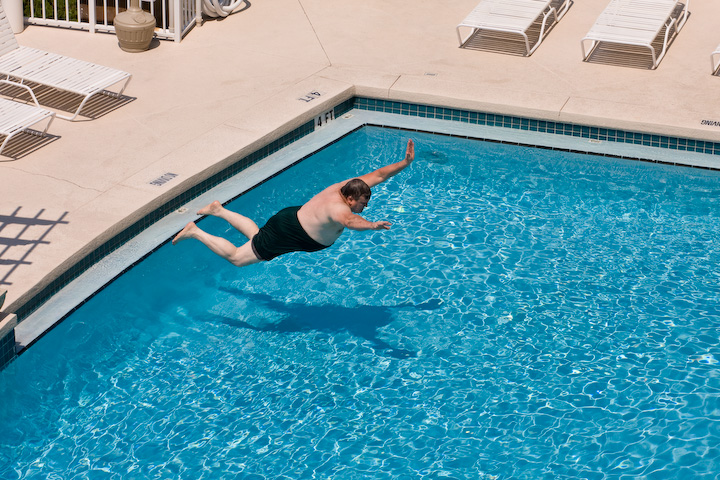 We are staying at the Terrace this time and have found that the pool is in the shade in the mornings. So, Boog, Traci and I went to the pool at the Pelican while my folks went to get food for lunch.
When we got back to the room, I noticed my dad was in the still-deserted pool of the Terrace. I grabbed my camera and he put on a little show.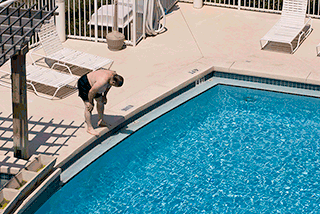 This is actually his second take. I got him to do it again after just snapping one picture the first time he did it. (I wasn't aware he was going to belly flop).
Traci and I took a little date night and went to Marina for dinner while my folks went to Hog's Breath Cafe.